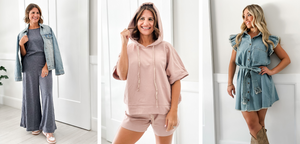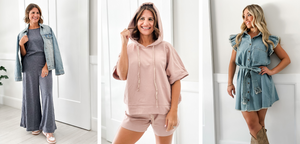 THANK US LATER
Your Gift Will Never Disappoint
Not sure what to buy? No problem - Share the Habb.
How do they work? 

Preorder styles are pieces that are available for order before they arrive to our warehouse. These styles can take weeks and sometimes longer depending on the manufacturing process. 

If you decide to preorder an item on our website, please note the following: 

• Payment is charged immediately at checkout not when the item ships.

• We add estimated manufacturer shipment details for pre-orders on the Product Page in the description when available, however it is not a guarantee the item will ship on that specific date. 
• We do our best to communicate as much information as available for pre-orders. We receive many orders at a time for each style, and it is not always possible to contact each customer individually, as much as we would like to. 
• If you do not see an update, it is most likely because we do not have any additional information at the moment.  
• Once the style arrives to our warehouse, it will be inventoried and prepared for shipment. You will receive an email containing your tracking information as soon as your order has been shipped.